Following the success of similar events in university cities across the country, on the 17th May 2023, Loughborough finally saw its first ever student Fight Night, organised by Wilder Events Loughborough. With 14 intense bouts lined up and tickets selling out in 90 seconds, Fight Night was set to be an evening to remember – and it certainly did not disappoint.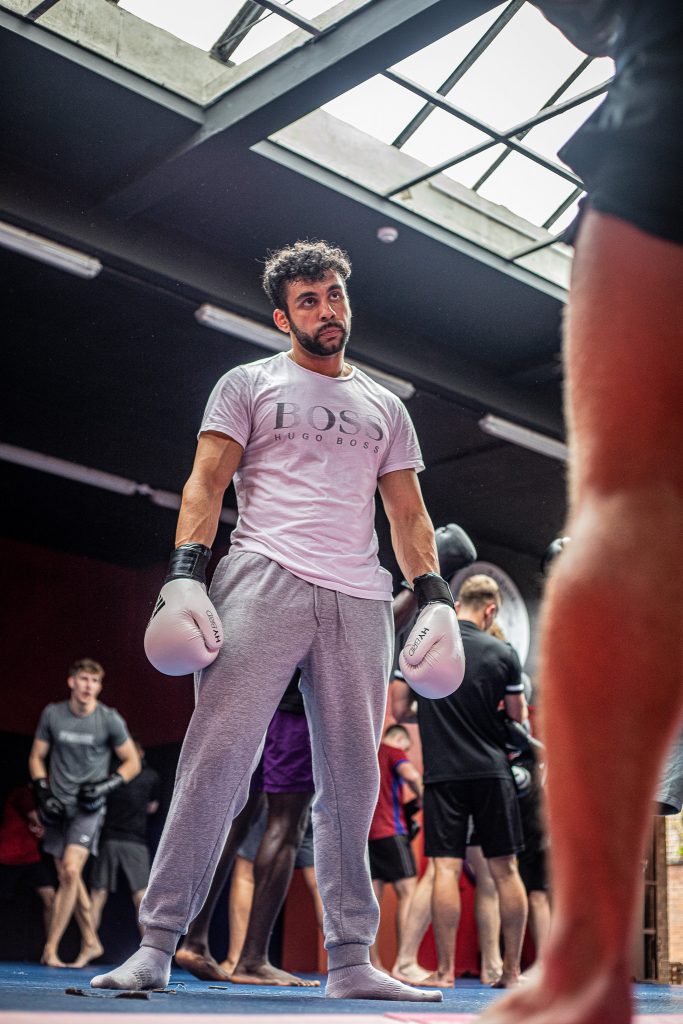 Following nearly 200 applications, 40 students were selected for the training group, and just 28 fighters were then chosen to step into the ring. Despite many of them having no prior boxing experience, fighters had just six weeks of intensive training comprising of three weekly group sessions to prepare for the fight. In these sessions, fighters were put through their paces and drilled on all aspects of the sport, from skills and technique to fitness and endurance. Though mastering such a complex and demanding sport in just six weeks is a daunting task, each fighter rose to the challenge and approached their training with passion and dedication, with many opting to take on additional 1-to-1 work alongside the compulsory sessions.
As the event drew near, each fighter was then paired against another based on their skill and physicality and entered the ring to go head-to-head for three rounds of hard fighting. A winner was then decided by a judging panel, who awarded points to each fighter following each round.
A complete list of fights and winners (in bold) can be found below:
Dolapo Alowade vs Leo Zheng
Gabi Knight vs Daisy Jeanes
Jacob Hillary vs Seb Skinner
Gukki Gill vs Calvin Davidosn
Myah Humphries vs Gen Fieldhouse
Tom Haworth-Edwards vs Troy Sixton
Emily Grimmett vs Ella Martin
Jack Bemelmans vs Dan Eckersley
Finn Bickerdike vs Ethan Morgan
Ami Anstead vs Caitlin Rump
Ashton Thatcher-Gray vs Cam Newton
Eniola Afolabi vs Andreas Fatta
Annie Pearson vs Izzy Gilbert
Owen Ellis vs Silas Pill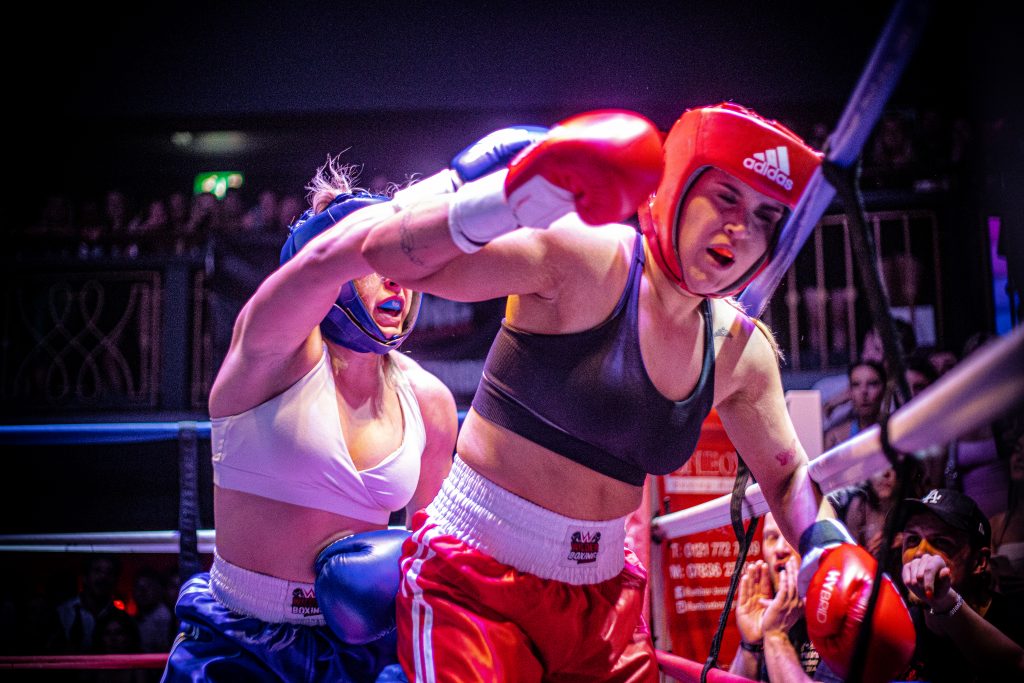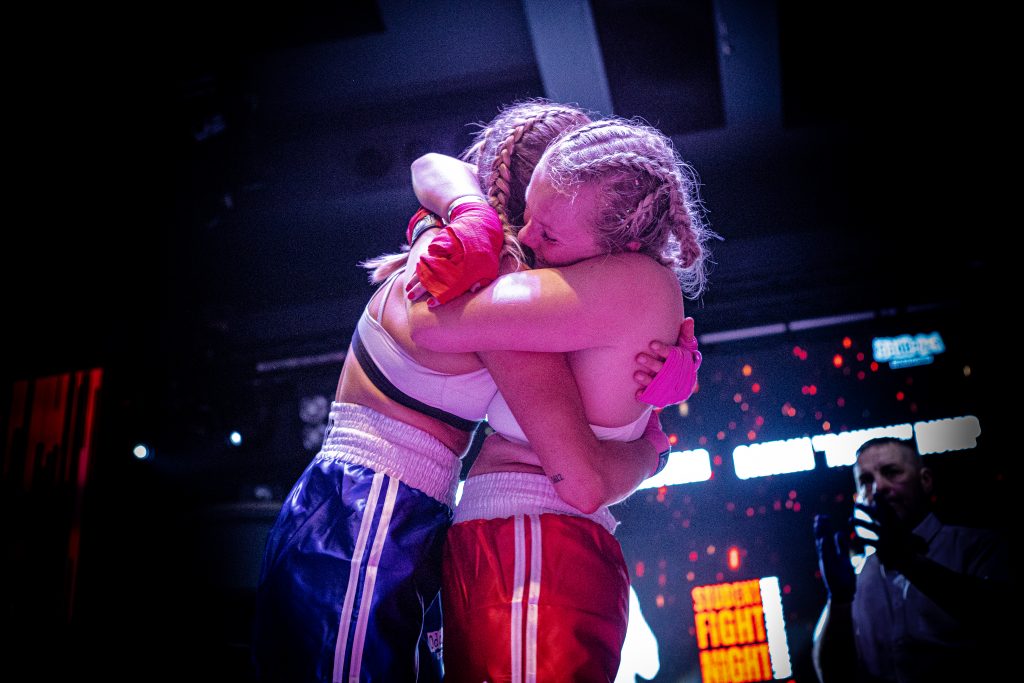 Despite its grueling nature, fighters have come away from Fight Night with positive memories and a new passion for the sport, with Annie Pearson describing her experience "all way the from the first training session to the fight itself" as "truly unforgettable" and "one of my university highlights". Likewise, though he describes boxing as "the hardest sport I've ever trained for", Owen Ellis also describes Fight Night as his best memory from uni: "Training felt very rewarding as you could feel yourself get better every session, and watching the person you're going to compete against train motivated you to keep pushing on. Celebrating in the ring was unforgettable. It was the biggest adrenaline rush I've ever had and one I don't think will be topped". The gratitude of these fighters towards getting to take part in this experience is clear, with Annie giving a "huge shoutout to John Skillen, his team, and anyone involved in making his event happen".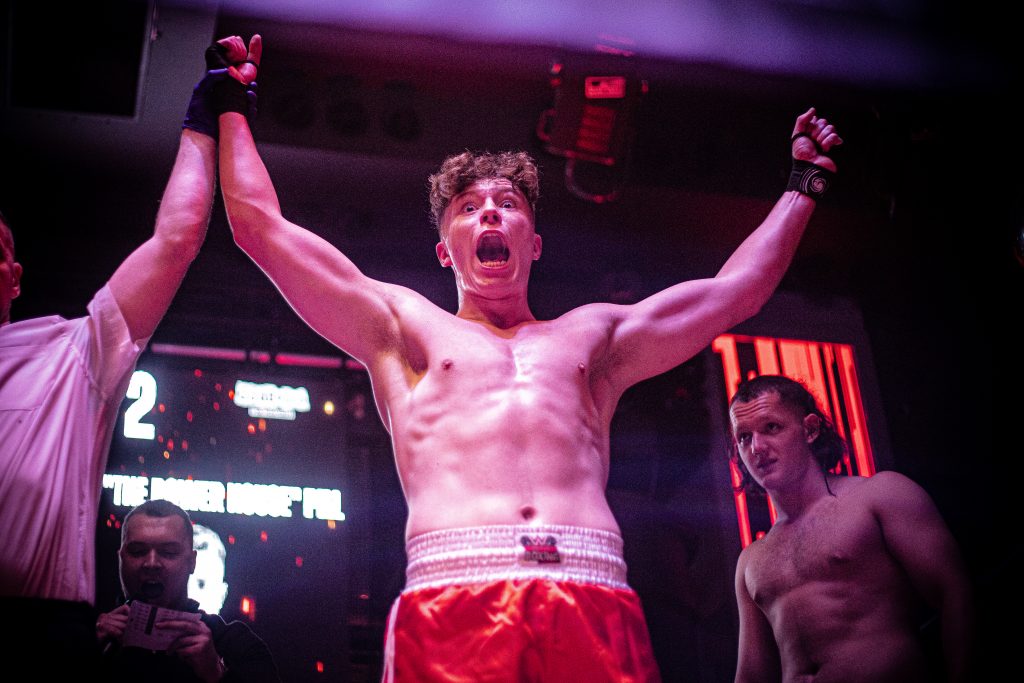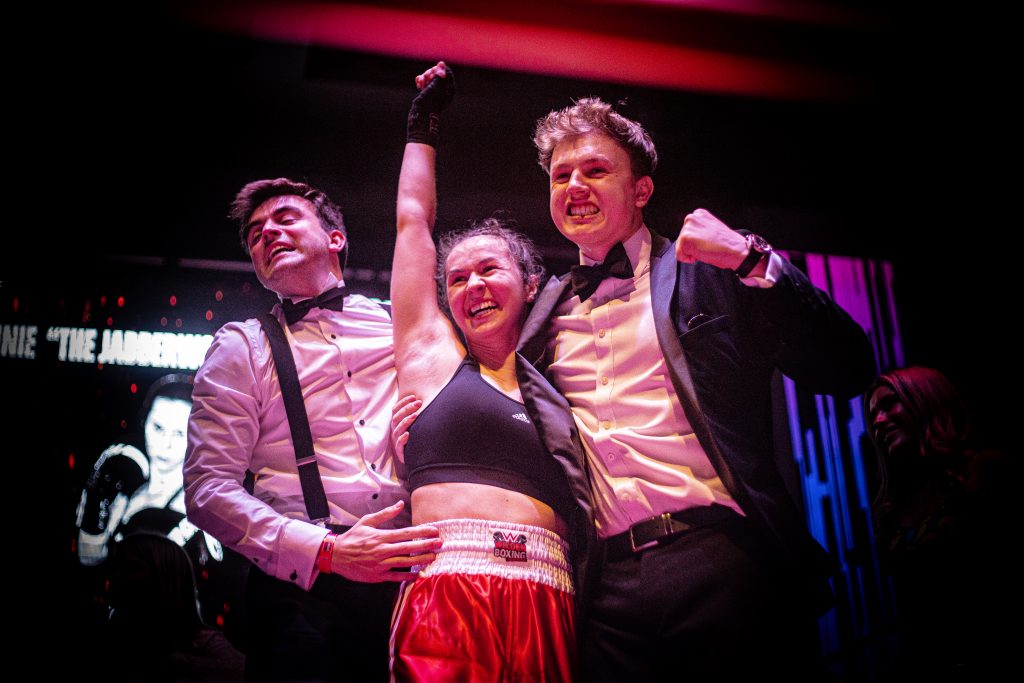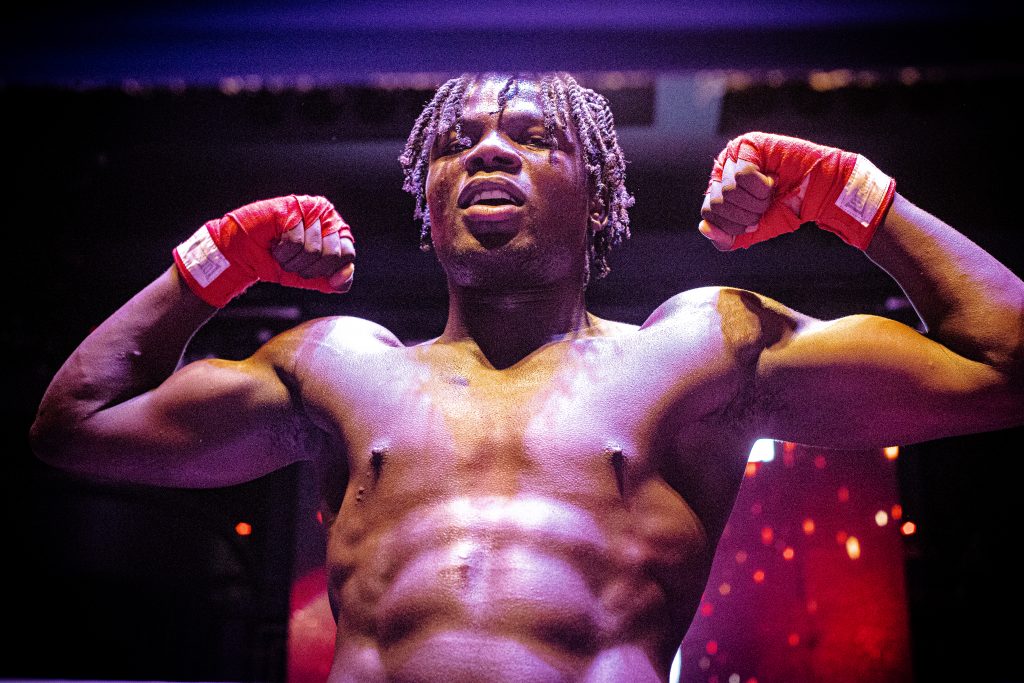 In order to qualify to fight, each fighter also had to fundraise £100 which went towards the total raised for OddBallsFoundation, for whom the event was raising both money and awareness. Founded in December 2015, Oddballs aims to promote awareness of testicular cancer, a disease which around 2,4000 people in the UK are diagnosed with each year. Through literal blood, sweat, and tears both in and out of the ring, Fight Night ended up raising an astonishing total of £8060 for the charity.
The fighters were not the only students involved in the running of the event. Behind the scenes, a large student executive team including media reps, a ring team, and commentators was built to drive the promotion of the event and help ensure its success. Tom Smith, City Manager for Wilder Events Loughborough, has praised all the students involved whether they fought, promoted or just attended the event: "Almost all of the fighters and countless fans have since thanked the team and expressed their gratitude for allowing them to take part in the most memorable experience of their lives. This was by far, the most rewarding part of the process for all of us who put so much effort into making this event a success." In terms of what's next, Tom is excited to build upon the success of Round One and bring more, similar events to Loughborough, telling Label: "We have since launched Wilder Events Loughborough, an events company run by students looking to reshape the events scene", following in the footsteps of Wilder Events Durham – Wilder's original city.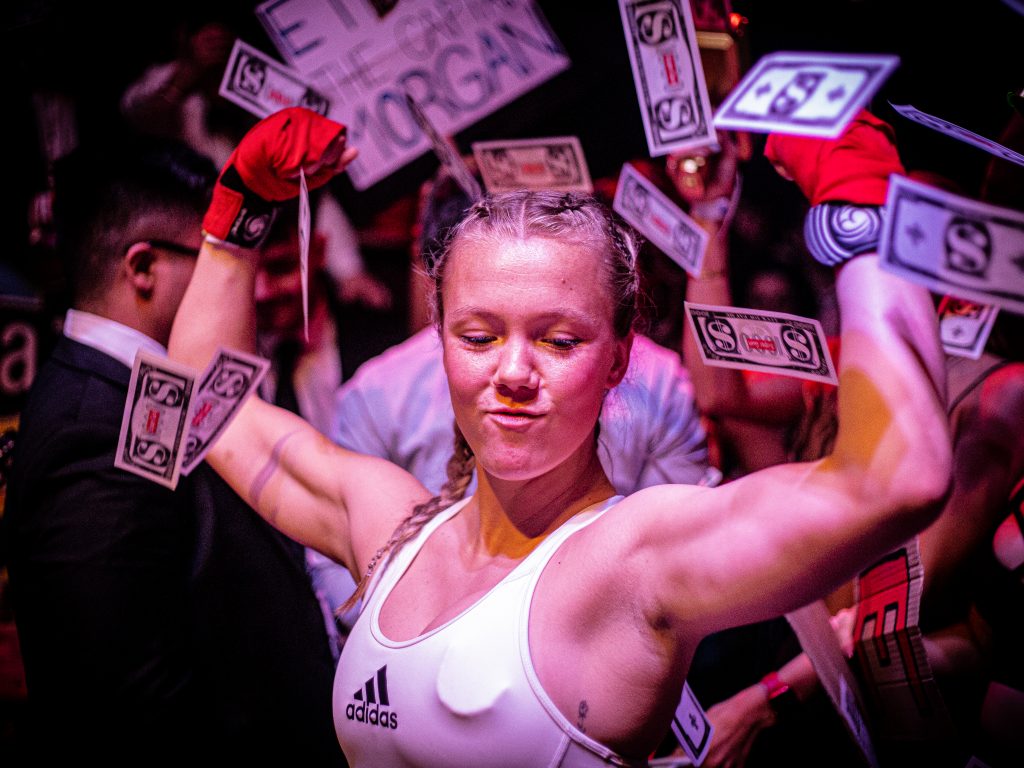 Fancy getting into the ring? Well, those of you who would like to try your hand at the sport don't have to wait long, as Fight Night Round Two is confirmed for the autumn term with applications to be announced on their socials over summer. However, Wilder Events are not finished with this year just yet, as the team are hosting their first club night, complete with celebrity guests Big John and Johnny Fisher on the 16th June. If Round One was anything to go by, these events are set to be knockouts. 
---
Written by Jasmine Trapnell (Sports Editor) and Izzie Naish (Editor in Chief)
Photography by Felix Cross and Isobelle Cooper